Hello Fellow A4LE Members,

I am excited to release our first Southwest Regional Newsletter! My name is Ty Taylor, I am located in Norther California and I have the honor of being your Regional Board President for the 2020-21 cycle. We have started the year off at a fast pace and I want to share a few successes the Board has already accomplished.

First, I want to share with you my five goals for this year that I outlined and challenged our Southwest Region Board to tackle. The theme is Break Down and Build Up.
Break Down the Boundaries
Build Up our Students
Break Down the Ladder
Build Up our Chapters
Build Up Mentorship
Break Down the Boundaries: In the last year many of us have hankered for collaboration and interaction while we have quarantined, some alone, in our homes. Something extraordinary was exposed due to the mandatory quarantine; nearly all of us in the education, planning, design, and construction world were able to continue our work virtually. The shift was swift and taught us all that the physical boundary of distance need not apply any longer. My first goal for our region is to continue to break down the physical distance barrier. How? Your Board and local Chapter Presidents are committed to sharing our chapter events with the entire region so that you can join any event from any chapter. We have established a protocol for chapters to announce their events so that we can publish them to you. Your chapters are also fully committed and many have started pairing with chapters across the region to put on some fantastic speaker sessions. We are excited to see the collaboration.
Build Up our Students: At our first Board meeting of 2021 the board took action to establish a Board Funded account specifically for SchoolsNEXT. This newly funded account will be used to ensure that the winners of our SchoolsNEXT competition, within our region, will have the adequate funding for both travel and lodging to the LearningSCAPES convention, each year. The Board will continue to fund this for approximately 5 years while searching for individuals or companies to become sponsors of the fund. We unanimously agreed that this commitment to our students will encourage more participation across the region.
Build Up our Chapters: At our first Board meeting of 2021 the board took action to establish a scholarship for the Advanced Academy (ALEP) program. The Board will distribute $2,500 among eligible candidates to offset the cost of the program. The minimum award for selected candidates will be $500. This is a commitment to our chapters to build your membership by encouraging applicants to apply for the ALEP scholarship and join your local chapter as active participants. Additionally, more funds will be provided each year to local chapters based on your total membership count. This scholarship and this funding will help build up your chapter. If you're interested in applying for the scholarship, please click here. Applications are due May 17.
Quickly, Build Up Membership and Break Down the Ladder. I will introduce these topics and expand on them in our next newsletter. I find that mentorship is one of the best offerings I have ever received from my peers. I believe that knowledge is something that can never be taken away from you, but it is worthless if not shared with other to experience. We have started to roll-out a mentorship program and we will continue to develop that mentorship program this year. More information will be shared at a later date.
Breaking Down the Ladder – I have had the pleasure of working with the organization for nearly eight-years. I started as a member, took on a chapter role, worked up to the chapter president, took on a regional position, and now I am the Regional President. Exciting, yes, but, I saw along the way that there are silos and many of the same faces. I want to break down the ladder of progression in our region and help sponsor new faces into our leadership roles whether it is your first day in the organization or your 35th year. YOUR voice is valuable and we want it at a leadership table.
Thank you for being a part of A4LE! I look forward to working with you!
Ty Taylor
A4LE SW Region President
Brailsford and Dunlavey
www.linkedin.com/in/taylorty
LEARNINGSCAPES CONFERENCE 2021

Mark your calendars for the Association's annual conference:
LearningSCAPES 2021. This year's conference will be in person at the
Grand Hyatt Denver, CO, October 14-18!

For more information and to register for the conference, please click here.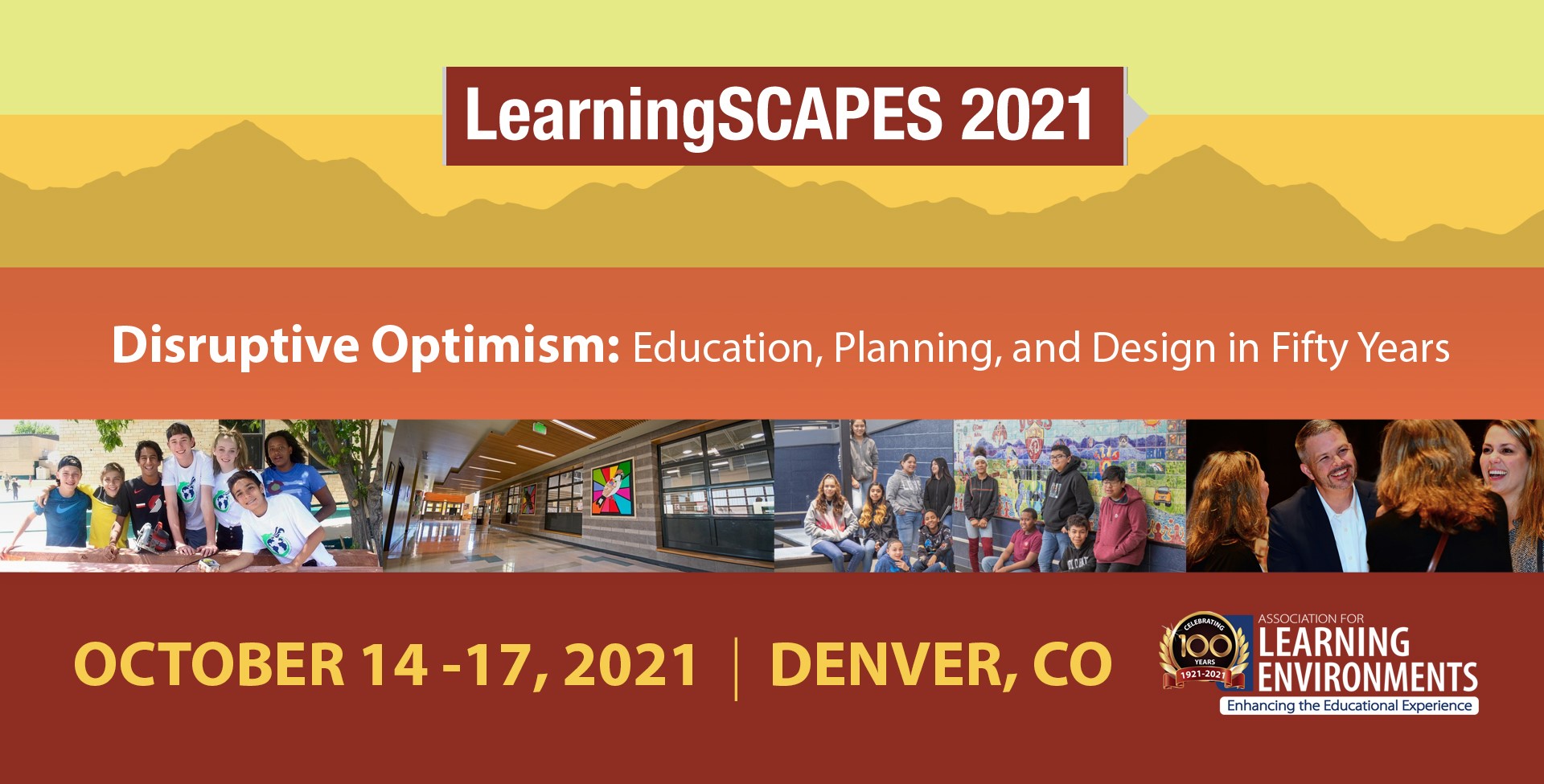 March 23, 2021
In ancient Greece, the Phoenix was described as a long-lived bird that regenerates cyclically, born from the ashes of its former self. Like the mighty mythical bird, The Arizona Chapter of A4LE launched again, March 23rd, after an extended hiatus.
The virtual launch timing was met with the demands of schools unsure of when they would be open for session. We enlisted the help of Ed Soltero, Ph.D., Vice President, FMG, FAIA, at ASU to look to innovative ways they are working with students to welcome them back with the new hybrid learning environments. Teachers discussed how schools could have stayed in session for six months longer with the great climate we had to work with this year if there had been outdoor learning alternatives, in addition to other key topics.
Takeaways from the meeting included "Clicks and Mortar," referencing the need to specify in more connectivity for students to reflect how they are learning, both remote, on-site, and outdoors. From a maintenance and operations perspective, outdoor classrooms need to be in the rotation to clean and maintain just like an indoor classroom. Teachers need to be trained on how to work in various settings and make sure the settings are safe and within the instructor's reach.
We are excited to be part of the Southwest Region and look forward to contributing to A4LE locally, regionally, and internationally.
We welcome our newly appointed board members:
Paul Bakalis, ALEP, incoming Vice President, former School Facilities Board Executive Director, and JEDI lead for the Arizona Chapter
Katrina Leach, Treasurer, DLR Group
Lauren Pontes, Communications for Energy Systems Design
A thank you to our 2020-2021 Steering Committee Members:
Darlene Cadman, SPS +
Kathryn Decker, Gensler
Scott Sowinski, Orcutt Winslow
Halleh Landon, Energy Systems Designs
Thank you to McCarthy Companies for being our first sponsor!


See you at our next meeting, May 25th at Noon MST (Arizona time)!

Sue Sylvester, LEED AP, PBD
President, A4LE, Arizona Chapter
Corgan Architects
Phoenix




SOUTHWEST REGION ACADEMY SCHOLARSHIP


The Southwest Region is offering a scholarship opportunity that will financially assist a member with registration in the upcoming Advanced Academy. Eligible candidates must be an A4LE member in good standing, actively working on school planning, design, and construction projects, and committed to earning your ALEP certification. All course work is completed virtually and all connections with instructors and students are made electronically. Students are expected to spend 4 to 6 hours per week to successfully complete the course work. To learn more about the Academy, please click here.

The region will distribute $2,500 among eligible candidates to offset the cost of the program. The minimum award for selected candidates will be $500. Scholarship funds are intended to only fund a portion of tuition. Applicants will be responsible to fund the remaining portion. The award winner(s) will be expected to complete each module of the program with at least 80% to earn the certificate. In addition, selected applicants will be required to report at an A4LE Board Meeting and/or present at a Southwest Regional Conference.

Apply for the Scholarship

Application Deadline: May 17, 2021





Southwest Region 2020 Award Recipients

The SW Region Board is pleased to announce the Claire Lilienthal K-8 School, San Francisco Unified School District as the recipient of the SW Region 2020 Monarch Award for planning and design excellence. The jury's comments highlighted the outstanding planning process, creative solutions to the challenging site, and overall design excellence. Congratulations to Lionakis and their team for this achievement.
Southwest Region 2020 Monarch Award
Claire Lilienthal K-8 School
San Francisco Unified School District
Lionakis
View Submission
The SW Region Board is also pleased to announce that Julie Williams is the recipient of the SW Region Bob Vesper Planner of the Year Award for 2020. The review panel noted Julie's outstanding commitment to the advancement of learning environments, her contributions to the industry, and her life long commitment to the organization.
The SW Region Board congratulations the 2020 award recipients on their outstanding achievements.
Southwest Region 2021 Awards
It is time to look ahead to this year's awards program. While this year's regional conference has been pushed forward to 2022, the SW Region Board has committed to conducting the 2021 Awards Program in our effort to recognize the achievements of the Region's membership. The 2021 Monarch and Bob Vesper Awards submission process will open this June with submissions due the last week of August. This year, in particular, is an opportunity for the region to celebrate the truly amazing work that has been done to overcome challenges and create meaningful learning environments.
REGION / CHAPTER UPCOMING EVENTS
April 22, 2021
Utah Chapter Virtual Presentation
April 30, 2021
Rocky Mountain Chapter School Tours
May 4, 2021
Northern California / Nevada & Southern California Chapters Event – Part 2
Deadline: May 7, 2021
Southern California Chapter 2021 Award of Excellence Program: Call for Entries!
Deadline: May 17, 2021
Southwest Region Advanced Academy Scholarship
May 25, 2021
Arizona Chapter Meeting
May 26, 2021
Utah Chapter In Person Tour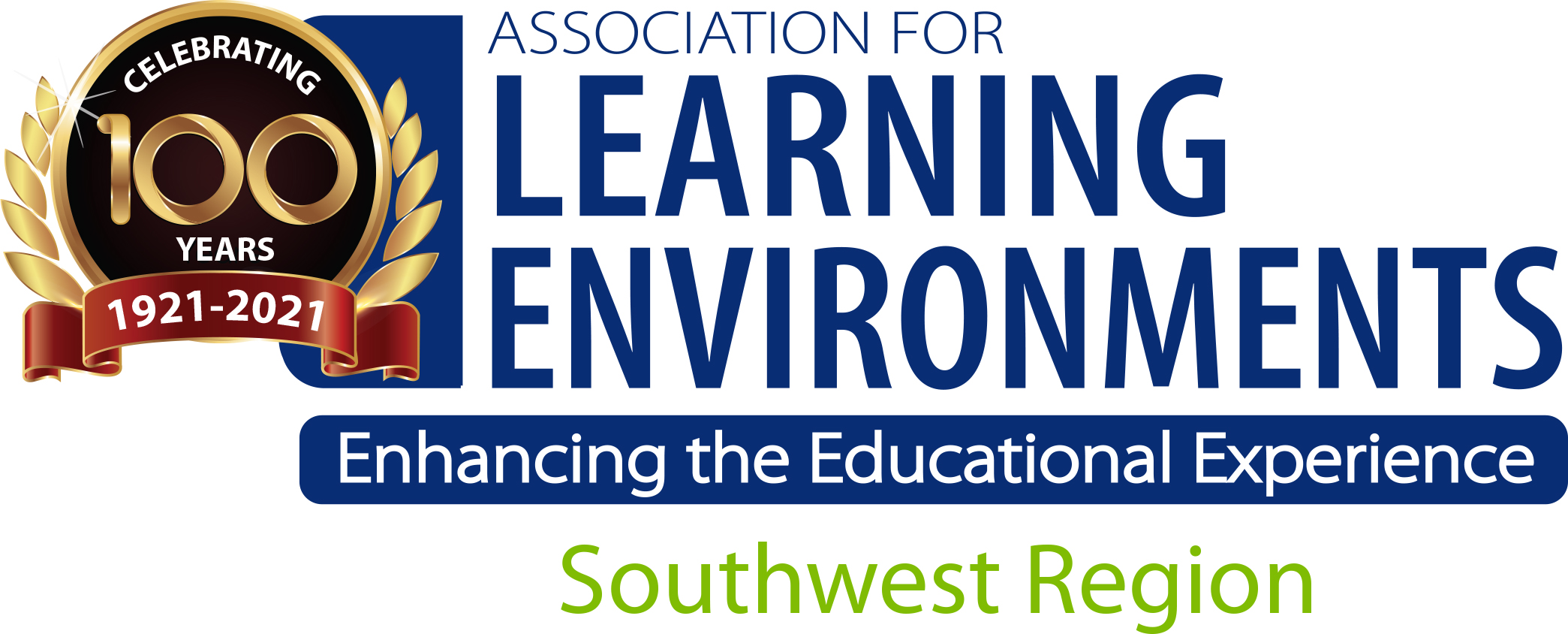 SOUTHWEST REGION NEWSLETTER April 2021